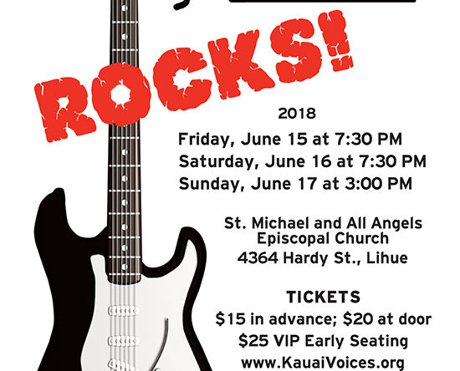 Kauai Voices, the island's highly popular 40+-member auditioned choral ensemble,
celebrates the heart of rock 'n' roll with three concerts of iconic songs by such
timeless musical greats as The Beach Boys, The Everly Brothers, Queen, The Who,
Led Zeppelin, The B-52's, The Beatles, Elvis Presley and more. We will rock you!
Friday & Saturday, June 15 & 16 at 7:30 pm; Sunday, June 17 at 3:00 pm at
St. Michael's Church, 4364 Hardy Street, Lihue.
$15 in advance; $20 at the door; $25 VIP early seating.
Visit www.kauaivoices.org or 800-838-3006.