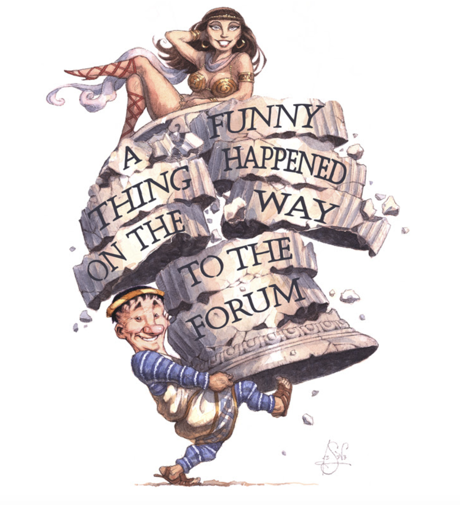 Kauai Community Players will be opening its 2018 season with this Broadway classic, one of the funniest musicals ever written. The master director Arnold Meister, a true "Sondhead", will be at the helm.
The show opens January 12 and runs for 4 weekends through February 4 with performances Fri, Sat and Sun opening weekend, and Thurs, Fri, Sat and Sun the 2nd, 3rd and 4th weekends.
The music and lyrics are by Stephen Sondheim (his first show where he was both composer and lyricist) and book by Burt Shevelove and Larry Gelbart. Inspired by the farces of the ancient Roman playwright Plautus, specifically Pseudolus, Miles Gloriosus, and Mostellaria, the musical tells the bawdy story of a slave named Pseudolus and his attempts to win his freedom by helping his young master woo the girl next door. The plot displays many classic elements of farce, including puns, the slamming of doors, cases of mistaken identity (frequently involving characters disguising themselves as one another), and satirical comments on social class.
For more Info go to: www.kauaicommunityplayers.org