The Kauai Motocross Association
2018 Races & Showdown Schedule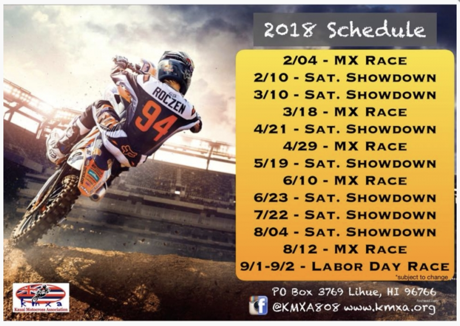 Check out this Sunday's Races at
the Wailua Motocross Track Starting time 8am

C
ome on down as they kick off the 2018 season at the Wailua
Motocross Track.
Gates open at 8am and registration and practice to follow.
Entrance fee is only $5, and kids age 5 and under is free.
KMXA is an IRS approved 501(c)(3) non-profit organization dedicated to the
perpetuation of safety, development and sportsmanship of dirt bike riding
and racing for all of Kauai's enjoyment.