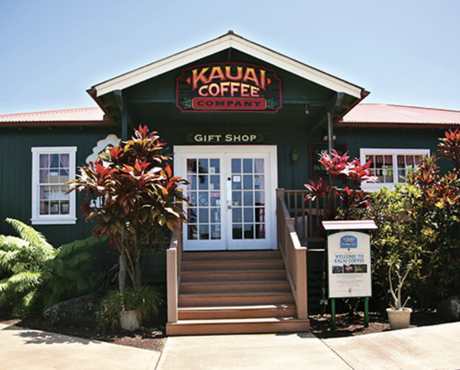 Technology from Kauai took top honors at Hawaii's first agriculture hackathon, a week-long event in Honolulu that started Jan. 13. The device is the brainchild of Oceanit Labs, Kauai Coffee Company and Kamehameha Schools, and it brought the team a $3,000 first-place prize, along with bragging rights.
The technology is an artificial intelligence camera that helps improve crop yields by determining the ripeness of coffee beans for harvest. "The AI chip is small and independent, it doesn't rely on the cloud or the web. It learns what ripe coffee looks like," said Fred Cowell, general manager of Kauai Coffee.
He continued: "It provides feedback for each operator in real time, and links them together so you can see when one is underperforming." Kauai Coffee plans to use the artificial intelligence camera in its 2018 fall harvest, and Cowell said using the system could boost profits by about a quarter million dollars every year.
Going up against 10 teams in the statewide competition, Cowell said he thinks what helped them seal the win was demonstrating the technology in front of the judges. "We counted jellybeans in front of the judges," he said. The idea for the technology sparked more than two years ago, when Cowell was talking with old coworkers at Oceanit. When the state's first agriculture hackathon was announced, the idea resurfaced. "My friend gave me a call and said, 'hey Fred, you remember that idea…' It's so gratifying knowing that nothing but an idea two and a half years ago has come to fruition," he said.