The Kaua'i Outrigger Association is proud to be hosting the 22nd Annual Na Pali Challenge.
RACE DAY: Sunday August 4th, 2019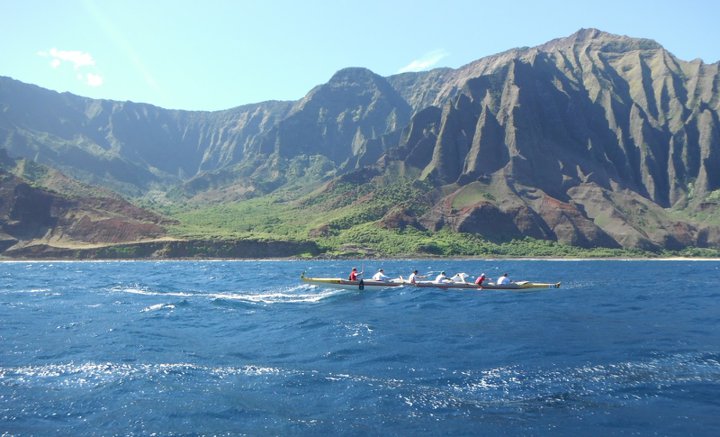 Registration deadline is Sat. August 3rd at 5pm, Hanalei Pavilion.
Each year paddlers from the Hawaiian Islands and abroad gather on
Kaua'i for this unique race. It is an opportunity for wahine and kane
to come together and race down the enchanting Na Pali Coast.
Each team consists of 6 wahine and 6 kane. The two teams take turns
in the canoe, making water changes every 30 minutes.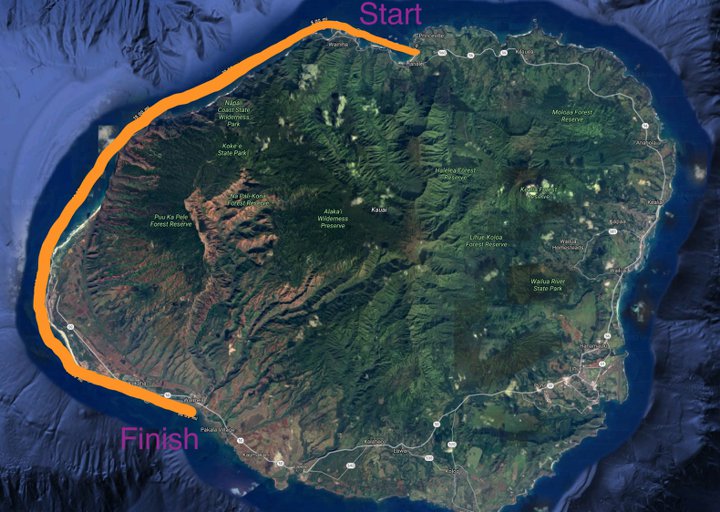 Looking for paddlers? Looking for a crew? Then Click Here.
Online registration is over, but if you still need to register please
contact by Clicking Here or by calling 808-634-2292.
For more info Click Here